Fintech predictions for the year ahead
For Engine B, 2021 has been a year of positive transition with the rapid expansion of our team bringing a wealth of new talent and expertise to the business. Over the course of the past year the company matured, and our technology continued to develop in line with ever-changing market needs and be tested by our clients.
And for the fintech community, 2021 was without a doubt another unforgettable year.  As expected, the acceleration of digital adoption continued and the world, now into its second year of the pandemic, looked to fintech companies to provide solutions to some of our greatest economic challenges and much needed assurance.
Now, with a new year before us, we look deep into our crystal ball and offer up Engine B's top four fintech predictions for 2022. So, what's in store for the sector this year?
1. Quality, quality, quality
Fintech companies who plan to sell to audit firms are soon going to find they are subject to stricter scrutiny as firms begin to implement the new International Standard on Quality Management 1. Some vendors will be taken by surprise by this new approach and will need to demonstrate how they contribute to quality methodology.
2. Green technology will be a focus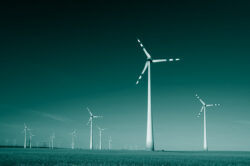 With Cop 26 behind us, we are going to see many more fintechs working to solve the climate crisis with technology. Audit technology has a crucial part to play in guaranteeing consistency and quality in financial reporting generally – especially where that reporting needs to account for environmental impacts – but it also demonstrates that audit tech can be better understood by auditors.
In 2022 we'll come a step closer to realising the great opportunity we have with sustainability reporting and developing technology that ensures companies behave responsibly.
For more information on why sustainable audit matters, check out Engine B's paper: Sustainable finance, ESG and Engine B
3. A more complete risk assessment using technology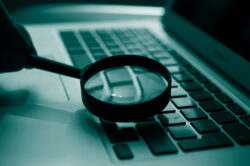 We will see greater use of data analytics measuring risk to a business, as well as within it. The Covid pandemic has taught us that risk is something we need to prepare for as best we can and that the world had not thought through the data needs of a pandemic. Companies and governments need to look at all risks holistically and post Covid risk management will look different, pulling in multiple data feeds to inform sound, agile decision-making.
4. Mighty things from small beginnings grow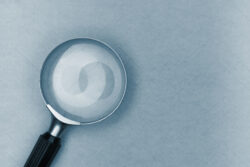 There will be a continuing democratisation of access to fintech. Access to financial services through apps has shown us that challenger organisations are the biggest drivers of technology uptake and this will continue into 2022 and beyond.
So, there you have it – our top four fintech predictions for 2022. Have we missed something? More to add? Why not join the conversation and let us know your predictions for the year ahead by leaving a comment on our LinkedIn post.
‍