Engine B releases the EB Integration Engine to simplify data preparation and improve audit quality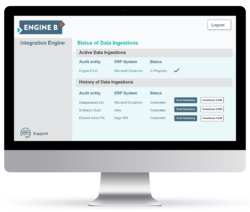 Last week, we announced the launch of our new data ingestion and standardisation tool, the EB Integration Engine. Our core data product simplifies data preparation for auditors, reducing the time taken to understand client data, improving audit quality, and speeding up fundamental audit tasks like reconciliation. The Integration Engine allows users to convert files quickly and securely into a common, easy-to-understand format by connecting to their client's data through their finance team's standard reports, via a download or by direct connection to their system through an API.
Addressing the audit data challenge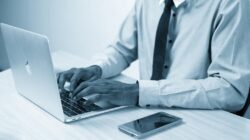 Audit firms rely heavily on client data for the audit process but accessing good quality, reliable data to use for analysis is a real challenge. The breadth and format of the data can differ widely, with huge inconsistencies in the output of different finance systems all of which makes data preparation expensive and time consuming.
The EB Integration Engine saves auditors huge amounts of time per audit, drastically cutting the time needed to prepare, format and sort data. By providing data in a consistent, standardised format, regardless of source system, the auditor is presented with all the information needed to do their job. Better quality data makes risks easier to identify and improves audit quality.
By paving the way for open and standard data access, the EB Integration Engine also enables greater innovation and competition across the audit industry.
Launch event at the ICAEW
To mark the launch of the EB Integration Engine, a small, selective audience of industry guests joined Engine B at the home of the Institute of Chartered Accountants in England and Wales (ICAEW) for a demonstration and drinks reception to celebrate the successful release of the product to market.
The evening included a welcome speech from CEO of the ICAEW, Michael Izza, who explained how the accounting body were working with Engine B to shape a more transparent, technology-enabled sector. Guests also enjoyed a full demonstration of the Integration Engine in action, showcasing how users can easily ingest and transform client data from a wide range of client finance systems into a standardised format, as well as a detailed overview of the Engine B development roadmap.
A huge thank you to everyone for attending, and to the ICAEW for hosting this very special event.
A milestone achievement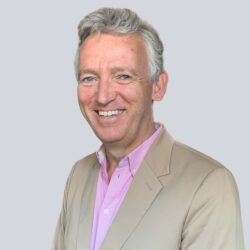 Shamus Rae, Founder and CEO, Engine B said: "The EB Integration Engine has the potential to be truly game changing for the audit industry as it provides the high quality, standard data needed to improve audit quality while saving time and money. Supporting firms in levelling-up the audit marketplace is very much in our company DNA and we are excited to see the positive, transformative impact this will have on the industry."
To find out more about the Integration Engine, or to request a free video demonstration, please contact our sales team.
‍